Niamh Cahill
BCST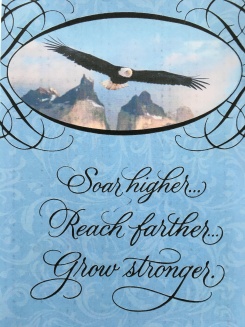 Mon
Tue
Wed
Thu
Fri
Sat
Sun

17:00

20:00

16:00

20:00

16:00

20:00

16:00

19:00

16:00

18:00
Hello and thank you for visiting my page.
During the COVID pandemic my normal services as outlined below for the moment are suspended.
However I am working but my services are currently limited to social distance walks on Sandymount Strand Dublin or virtual consultations via Zoom with a flat rate of €30 per session which lasts approx 40 mins. If this sounds like something you would be interested in please feel free to contact me (details below).
In the meantime keep an eye on my web page for updates on when my full normal services resume.
During these days when our movements are limited, sessions are aimed at helping you find an interior calmness, stillness and strength.
Niamh's normal services which for now are suspended pending the passing of the pandemic are listed below:-
1. Craniosacral Sessions available for Individuals or for Mum and Dad with their little one(s). Craniosacral is especially helpful for those with low mood or energy, lethargic, feeling anxious or overwhelmed and/or in recovery from any illness or trauma. Sessions take up to 50 mins and cost €70. 
2. Walks on Sandymount Strand, Dublin  applying social distancing standards. Aprox  45 mins per session and cost €50; or
3. Zoom consultation Aprox 40 mins per session and cost €50; or
4. Acupuncture - Aprox 45 mins and cost €60.
5. Intergenerational consultation to assist in identifying with a view to letting go:- patterns beliefs or behaviours inherited from previous generation(s) which are no longer serving you. approx 45 mins and cost €60.
Niamh works Monday Tuesday Wednesday Friday  & Saturday and sessions generally start on the hour ie 4, 5, 6pm etc.
Low cost options and gift vouchers available. Please when texting or emailing for an appointment identify that you wish to avail of a low cost option, which is not a problem.
If you would like to book an appointment please:-
Email:  niamh.cahill7@gmail.com
or    
Text message: 087 7725551
with  your preferred times and dates and whatservice you require and Niamh will revert with availability options.
Niamh has 11 + years work experience in a Dublin inner city community clinic.
Simple Breath Meditation:
You can do this anytime to bring balance and ease into your system:-
With intention and attention move out of your head into your heart. Now feel your feet on the ground, wiggle your toes and taking three breaths into your lower abdomen with a longer slower exhale has the effect of helping to calm the central nervous system and take us out of flight or fight or frozen state.
Then take a further three breaths and on the:-
1st  breath - breathe in 'power', exhaling fear, anxiety or whatever is going on for you, that you need to let go off;
2nd breath - breathe in 'wisdom' and exhale anxiety;
3rd breath - breathe in 'Love' and lastly exhale whatever you need to let go of or empty yourself off.
Now sitting quietly feeling your body and beginning to get a felt sense of peace, in your minds eye turn whatever is causing you anxiety towards the Light.
Be still now for a few moments.
Niamh Cahill
Craniosacral Acupuncturist & Inter-generational Practitioner 
Professional Membership:
                     'Be Still and Know'