Niamh Cahill
BCST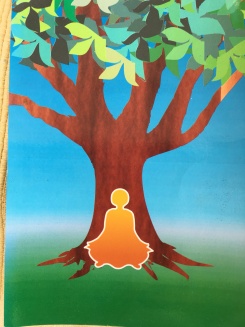 Mon
Tue
Wed
Thu
Fri
Sat
Sun

10.00

12:00

14:00

19:00

14:00

16:00
Thank you for visiting my page. I am a qualified biodynamic craniosacral therapist, acupuncturist and I have a keen interest in assisting my clients to achieve balance in their lives by empowering my clients to let go of any kinds of pain they may be experiencing. In a typical first session I help clients to release what they need to release (hwere appropriate) so they can move towards living peaceful, calm and still lives.

The safety of my client is paramount to me. I work very gently and at the client's own pace. In the craniosarcal session I am working with the client's central nervous system. I do incorporate acupuncture treaments into the session only if the client so wishes. 

I also assist clients to let go of family traumas and / or inherited family traits( that we generally carry at an unconscious level in our bodies) through the Teachings of Bert Hellinger Family Constellations and Systemic Constellations.
Where clients are interested in learning practical self help techniques on how to manage their own stress responses I do this also with them.
Clients come to me with a wide variety of challenges in their lives.
I also do Family Therapy sessions to help families navigate challenges which arise from time to time where the whole family is affected.
All sessions are personal and confidential to everyone who comes to me except in the case of under 18 years, they need to attend initially with their parent / legal guardian. For older teens, the appropriateness of whether they remain present for the full session is agreed between all on a case by case basis.
I run my Clinic from the Strand Road, Sandymount in Dublin 4, which unfortunately is not wheelchair accessible at this time.
Individual sessions cost €70, Family sessions cost €100. Sessions take aprox 50 mins.
If you would like to book a session with me you may do so on line and go to www.fresha.com and  search Niamh Cahill and it will bring you to my on line booking page or copy and paste this link below to book an appointment:-
https://www.fresha.com/providers/niamh-cahill-c8399zog
In the event you wish to book a Family Therapy sessions (ie two or more family members) and you are unable to find a time that works for you all on the on line booking system above you may email me: niamh.cahill7@gmail.com with subject matter on email 'Family session required' and please specify optimal times / days along with number of family members who may wish to attend and I will email you back with suggested times / dates which may work for all.
For clarity I do not give advise by email or by telephone and / or text message.
When booking on line please can you book on the hour as I see clients hourly e.g  11 am, 12 noon etc 
Warm wishes
Niamh Cahill
Craniosacral Therapist / Acupuncturist
Professional qualifications:-
I am a member of the Irish Association of Craniosacral Therapists www.iacst.ie and also the Acupuncture Foundation Professional Association of: www.afpa.ie 
Be still and Know