Niamh Cahill
BCST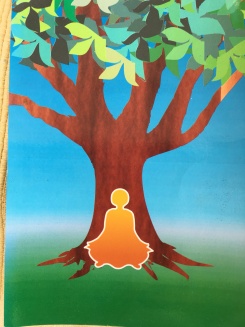 Mon
Tue
Wed
Thu
Fri
Sat
Sun

14:00

19:00

14:00

19:00

13:00

15:00
Thank you for visiting Niamh's page. Niamh is a qualified biodynamic craniosacral therapist and acupuncturist. Sessions are aimed at giving you an experience where you can gain insight and if you are wish guidance around self regulating, releasing self limiting beliefs, traumas, family patterns etc which are no longer serving you.
From time to time we all experience being a little bit stuck and unable to be joyful and happy and sometimes an independent third party with no agenda may be what you are looking for.
So whether you are working on releasing self limiting beliefs or a past traumatic experience or just want some support on your journey through life such as your search for what is my purpose in life? All sessions can be are tailored to meet your current needs.
Individual (which includes parents and child); family and group sessions are all available.
The family sessions are aimed at providing a safe place for families to work through issues which arise from time to time eg grief; family member not thriving etc...
Niamh runs a Clinic from Strand Road, Sandymount Dublin 4, which unfortunately is not wheelchair accessible at this time.
All bookings (except Saturday appointments) can be done on line at www.fresha.com and search Niamh Cahill 
When booking on line please can you book on the hour as I see client's hourly e.g 11 am, 12 noon etc
Niamh's fee for individual (Parents and child): - €70; and Family: - €100.  Low cost sessions are available  on a case by case basis, email niamh.cahill7@gmail.com
Niamh runs a Saturday afternoon clinic  primarily to allow a less rushed experience for workers, parents / children or families.

In addition Niamh is also available to facilitate in corporate group environments where there is a corporate matter which needs an independent third party facilitator. Please see Niamh's Biography section for more details on her 'Corporate Bridge Services'.
Group / corporate bridge service sessions are costed on a job by job basis.
All enquiries re:group sessions or corporate bridge services email Niamh: - niamh.cahill7@gmail.com
Thank you
Niamh Cahill
Professional qualifications:-
Niamh is a member of the Irish Association of Craniosacral Therapists www.iacst.ie and also the Acupuncture Foundation Professional Association of: www.afpa.ie 
Be still and know