Niamh Cahill
BCST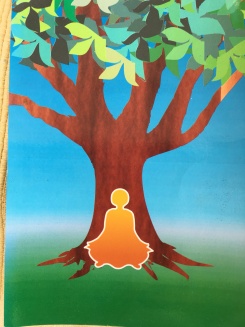 Mon
Tue
Wed
Thu
Fri
Sat
Sun

16:00

19:00

14:00

17:00

19:00

20:00
Welcome to my profile page. I am a qualified biodynamic craniosacral therapist and acupuncturist. Craniosacral therapy is a gentle hands on therapy. Primarily in a session I am working with the client's central nervous system which in so many cases is in survival mode eg 'fight or flight' or 'dissociation'. Medical Science has now clearly established that shock, trauma, adverse childhood experiences, secrets or stressful lives can all lead to this state.
Sessions vary from client to client with a combination of silence and / or minimum talk.
During the sessions I may give clients some practical follow up self help tips to help them to learn how to self regulate their own triggers / stress reactions. 
Clients come to me for a variety of reasons.  In many cases clients report after the session feeling lighter more peaceful and centred.
All sessions are personal and confidential to everyone who comes to me except in the case of under 16 years, they need to attend with their parent / legal guardian. 
I have a keen interest in intergenerational healing and  family constellations therapy and seek where appropriate to integrate this therapy into individual sessions.
I run a Clinic from Sandymount in Dublin 4, which unfortunately is not wheelchair accessible at this time.
Sessions last aprox 50mins and cost €70 .
If you would like to book a session with me in Dublin you may do so on line and go to www.fresha.com and  search Niamh Cahill and it will bring you to my on line booking page.
When booking on line please can you book on the hour as I see clients hourly e.g  11 am, 12 noon etc 
Warm wishes
Niamh Cahill
Craniosacral Therapist / Acupuncturist
Professional qualifications:-
I am a member of the Irish Association of Craniosacral Therapists www.iacst.ie and also a member of the Acupuncture Foundation Professional Association of: www.afpa.ie