Niamh Cahill
BCST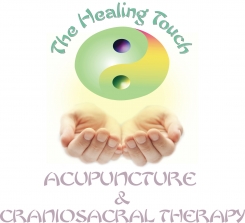 Mon
Tue
Wed
Thu
Fri
Sat
Sun

10.00

17.00

17:00

19:00
'

'Be still and know'
Welcome to my profile page. I am a qualified craniosacral therapist and acupuncturist. Primarily in a craniosacral session I am working with the client's central nervous system and in many cases seeking to help their nervous systems come out of a 'fight or flight' mode. 
I seek to help my Clients find balance in their lives and in turn find an inner state of peace and ease which we all have within us. 
Sessions are aimed at holding a non judgmental safe space for my Clients. Clients come to me for a variety of reasons such as simply wanting a little quiet time (with no / little talk perhaps) to process something that is going on for them; or they may be transitioning or experiencing or had experience of stress or trauma in their life; or they may have some pain they want support with; or have an awareness that they are carrying a family trait, pattern or behaviour which is no longer serving them and they want someone to hold a safe, confidential, non judgmental space for them while they may seek to let go, move on. Sometimes clients are seeking to put an end to recyling a specific emotion that is no longer serving them and need help with that.
I also work with clients who are palliative and / or family members impacted by providing a space of peace at this time of transition.
The above are just a few examples of the cases I work on. The reasons why Clients seek craniosacral therapy in my experience are endless and unquie to everyone. Naturally all sessions are personal and confidential to everyone who comes to me.
Sessions are carried out with clients in their normal clothes. Normally people are invited to lie down on a treatment table but if that is uncomfortable for them I work with my clients sitting a chair. It is essential that the Client feels first and foremost safe and comfortable.
Sessions may be totally silent if that's what a Client wishes or alternatively some talk / meditation again, whatever the Client wants.
Craniosacral Therapy is often referred to as  a silent form of psychotherapy on the basis that our bodies never lie and once we  tune into them a whole world of wisdom opens up for us. There is no right or wrong way. It is basically what feels right for the Client and I will help Clients tune into their own inate wisdom in their bodies.
After the sessions Clients report feeling lighter in themselves and have a greater sense of ease and peace. Also some Clients find they have significant improvment in their sleep and are generally better able to cope with whatever is going on in their lives.
As we know when we change and feel better our world and surroundings change for the better too.
My private clinic times are as above but I do see children on the occasional Saturday afternoon (by prior appointment with me). This is to accommodate working parents as it is most important that these family sessions are relaxed and not rushed.
In family sessions I work in the first session primarily / first half of the session with the parent(s) (i.e. mother and /or father) as if they are feeling calm, centred and relaxed it is generally effortless to work with their child / children).
I run a Clinic from Sandymount in Dublin 4.
Sessions last aprox 50 mins and cost €70.
If you wish to book an appointment with me please  book on line via this link by copying and pasting into an internet search engine (except Saturday sessions you need to text / email me directly) . When booking on line please can you book on the hour as I see clients hourly e.g 9 am, 10 am, 11 am etc :-
https://app.shedul.com/online_bookings/105495/link
If you have any queries please contact me 087 7725551 or email me:- niamh.cahill7@gmail.com
Thank you for reading my bio.
Wishing you all the best
Niamh
Niamh Cahill
Acupuncturist / Craniosacral Therapist
Mobile: - 087 7725551
Email: niamh.cahill7@gmail.com
Registered Member of: www.afpa.ie and http://niamhcahill.iacst.ie/