Niamh Cahill
BCST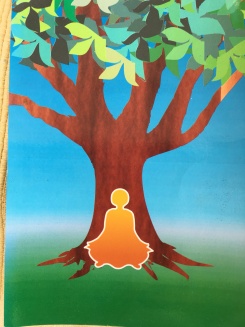 Mon
Tue
Wed
Thu
Fri
Sat
Sun

11:00

13:00

11:00

16:00

15:00

18:00

11:00

13:00

14:00

18:00

15:00

17:00
Thank you for visiting Niamh's page.
Looking for peace of mind?
Perhaps a session with Niamh maybe what you are looking for.
Niamh has resumed amended craniosacral service (with no hands on) and intergenerational sessions as well as social distancing Walks on Sandymount Strand, Dublin 4.
To make an appointment you need to book on line at www.fresha.com and search under niamh cahill and it will bring you to her on line booking page.
At this time many of us maybe experiencing anxiety, worry, fear, anger etc. Sessions are aimed at helping release and if possible developing acceptance and tolerance around our current situations which maybe creating anxiety or annoyance for us.
Clients can come for a variety of reason such as ... grief, loss, fear, poor health, trauma, difficulties in relationships, conflicts etc.
One of Niamh's  areas of interest is intergenerational / ancestral beliefs, behaviours and patterns and in sessions she is seeking to help the clients acknowledge 'what is' as a simple but profoundly practical step towards helping them let go of beliefs, behavious and patterns that may ino longer be serving them.
Sessions are aimed at empowering you to become more self aware of your triggers / negative reactions and to help you establish new skills to manage your  own triggers. This will assist you in finding greater inner peace and bring more ease and balance in your life. 
We know that regardless of what challenges are going on in our world, if we are balanced, centered and grounded, we cope better and in turn all around us benefit.
Thank you.
Niamh Cahill
Craniosacral & Intergenerational Practitioner 
Professional membership:
www.iacst.ie 
Silence and Stillness