Niamh Cahill
BCST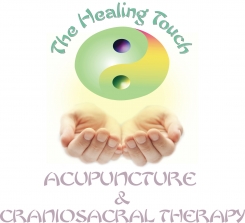 Mon
Tue
Wed
Thu
Fri
Sat
Sun

18:30

21:00

9:00

18:00
'Be still and know'
Welcome to my profile page. I am a qualified craniosacral therapist and acupuncturist. Many of my clients come to me for just craniosacral therapy and a few come for a combination of craniosacral therapy, acupuncture and meditation. I am passionate about finding simple ways to bring our bodies and in turn our lives back into balance.
I run a  Clinic from Sandymount in  Dublin 4 and also a Clinic in Galway City.
I have a spcial interest in mental health and wellbeing and helping my clients to manage their reactions to stress and family traits that come up for healing from time to time. I also help clients who suffer from anxiety, trauma, shock, body dissociation, poor focus, low moods, chronic tiredness, headaches, dizziness, arthritis, muscle aches and pains, inflammatory autoimmune disorders, IBS, and constipation.
During my treatment sessions I will teach you how to resource yourself and give you simple techniques of how you can manage your reactions to stress. I will encourage you to develop new skills and strategies to bring you back to a state of ease, balance and peace regardless of the challenges in your life. 
Sessions are carried out with clients in their normal clothes. Normally people are invited to lie down on a treatment table but if that is uncomfortable I can work with my clients in a chair if preferred.
Most clients find the treatment very comfortable and deeply relaxing. 
Sessions last aprox 50 mins and cost €70.
If you wish to book an appointment with me please  book on line via this link by copying and pasting into an internet search engin:-
https://app.shedul.com/online_bookings/105495/link
If you have any further queries you would like to discuss over the phone please dont hesitate to contact me 087 7725551 or email me:- niamh.cahill7@gmail.com
Thank you
Niamh
Niamh Cahill
Acupuncturist / craniosacral therapist
Mobile:- 087 7725551
Email: niamh.cahill7@gmail.com
Registered Member of: www.afpa.ie and http://niamhcahill.iacst.ie/